Sammy Garden Markers
Uniquely custom garden markers that help you measure, space, plow, and label your plants in style.
Plant height and distance
Lists proper depth of seeds
Suggested for specific plant.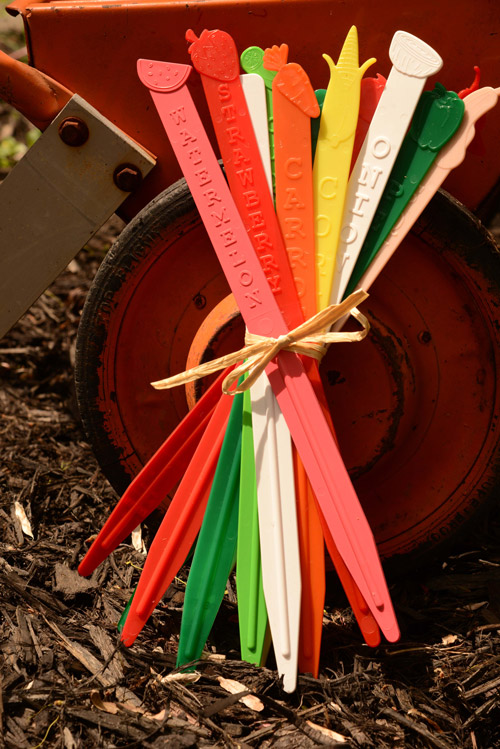 Our Multi-Purpose Plant Labels Can Help organize and Color-Code Your Garden.
It's as simple as 1, 2, 3:
Sammy Garden Markers currently offers beans, carrot, corn, cucumber, onion, pepper (red), pepper (green), strawberry, squash, tomatoes, watermelon, blank ones to write on, and more varieties of custom garden markers on the way.
"Very nice people I would recommend them for your garden needs… thank you again for the flower stakes."
"These are the perfect tool for my garden. The ruler on the back is really helpful to measure how far apart to put the seeds. It is nice to be able to see what plants are growing in each row with the bright colors! Fast shipping."
"Helps for remembering where you planted what…"